---
First I wanted to welcome you to Neuro Talk!! I think the best thing you can do for yourself is to go see a doctor and tell them what you are experiencing. You take care and keep us updated!!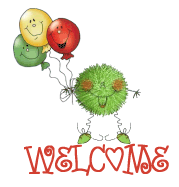 __________________
My best friends live in my computer....
.
Suffered with back problems since birth...6 back surgeries to date, the last one being on 11/2/11. Fibromyalgia, PTSD, Chronic Pain

"Being my sweethearts full-time care partner, I have to remind myself, when some well-meaning friend or relative questions my methods or motives, that I know more than they do because I Live this life 24/7, and they only come for short visits." Tamiloo


.
Gotta love my Olhipie! Dx'd RRMS 1986, SPMS 2004

.
Watch my Olhipie Skiing....

.

.
Our Lovely Lola...yes she is a lovable Pitt!