I have tears in my eyes Jo, I can just tell by your post how happy you are for your daughter and how proud you are of her!!
I am SO glad that she has found a nice, loving man who will take great care of her and who understands her ADD and what to do and what not to do - that is great!!
I hope you have a great day today and that you wont be in too much pain afterwards
. I love the shoes that you have ordered - they are so pretty and fashionable but look comfortable!
Please send my best wishes to your daughter today and tell her Congratulations from me!!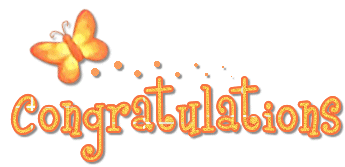 Take care of yourself and please come back and tell us how the wedding went - I have missed not seeing you on the forum!!