Jimking,
I have just come off a major pain flare or I would have posted here before now. I am sorry that your wife is having a difficult time. I understand her refusal for invasive medical remedies. There are no miracle cures for RSD/CRPS.. we KNOW this to be a fact. It would be so wonderful if the treatment for this disease would not make the RSD patient feel even worse because of the by-products of the pain management.
What can one do,though? I know that Neurontin has put about 70 lbs on me in a 2 yr. period; however, I know it also
quiets
the horrible burning pain inside my body. Further, the other meds I have to take have their own side effects.
I am here for you and your wife. Please keep me informed of her condition. Also, as a caretaker, take time for you,too. Yes, you are important,too.
All for One and One for ALL!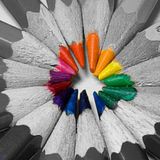 __________________
A Positive Attitude Will Assist Me Toward An Active Life, Once Again
WC Injury 03/24/07;Two Right Knee Surgeries on 5/22/07 and 01/16/08. Surgeons and Physical Therapists ignored my concerns of burning pain, swelling, and no improvement and getting worse. Diagnosed RSD/CRPS I/Sympathetically Mediated Pain Syndrome/Chronic Pain on 06/2008 by family doc;on 08/2008 and 12/2008 diagnosis confirmed by two WC PM Doctors: Both legs;hips; hands; and spine effected by this culprit. SSDI granted 01/2009.